News
A history of excellence in the lab
Zandstra Lab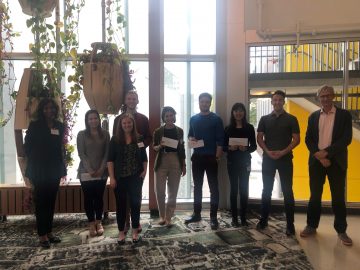 By Zandstra Lab on May 21, 2019
Here are the winners of the BCRegMed 2019 Symposium. Rapid Fire Presenters:1st Place: Ashani Montgomery (Choy Lab)2nd Place: Breanna Borys (Kallos Lab)3rd Place: Effimia Christidi (Brunham Lab) Poster Presenters:1st Place: Jeremy Lotto (2nd year in a row!) (Hoodless Lab)2nd Place: Joel Ostblom (Zandstra Lab)3rd Place: Stephanie Campbell (Hoffman Lab) + Colin Hammond (Eaves Lab) Thank […]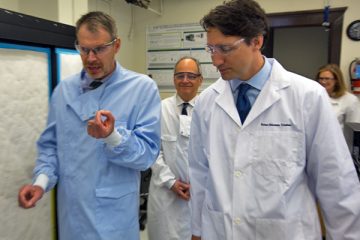 By Zandstra Lab on June 26, 2018
Continue reading at The Globe and Mail.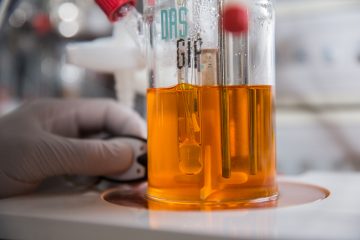 By Zandstra Lab on June 7, 2018
Yonatan Lipsitz became a biomedical engineer because he wanted to "see patients cured by new stem cell therapies." "That's a real motivating factor for me," says Lipsitz, a recent University of Toronto graduate whose PhD focused on growing stem cells in the lab on a much larger scale. Continue reading at UofT News.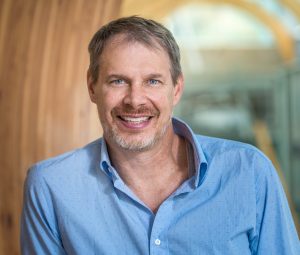 By Zandstra Lab on April 10, 2018
Peter Zandstra is a Professor of Biomedical Engineering, the Chief Technology Officer of ExCellThera, and the Chief Scientific Officer of the Center for Commercialization of Regenerative Medicine (CCRM). He is a renowned stem cell scientist and has recently joined the University of British Columbia to lead the School of Biomedical Engineering and as the Director […]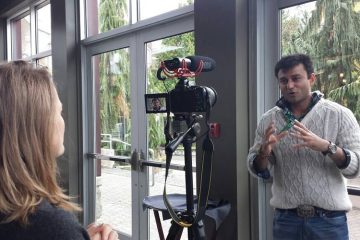 By Zandstra Lab on October 18, 2017
Researchers at University of Toronto's Medicine By Design have engineered a new platform to study the earliest stages of human development in the lab, pulling back the curtain on key biological processes that until now have taken place inside the uterus, beyond the gaze of scientists. Believed to be the first of its kind in Canada, […]